K9 Fit DMV LLC
Providing an option to keeping your best friend mentally and physically fit even on your busy schedule.
Pet beauty services
according to needs
Highly qualified
& loving staff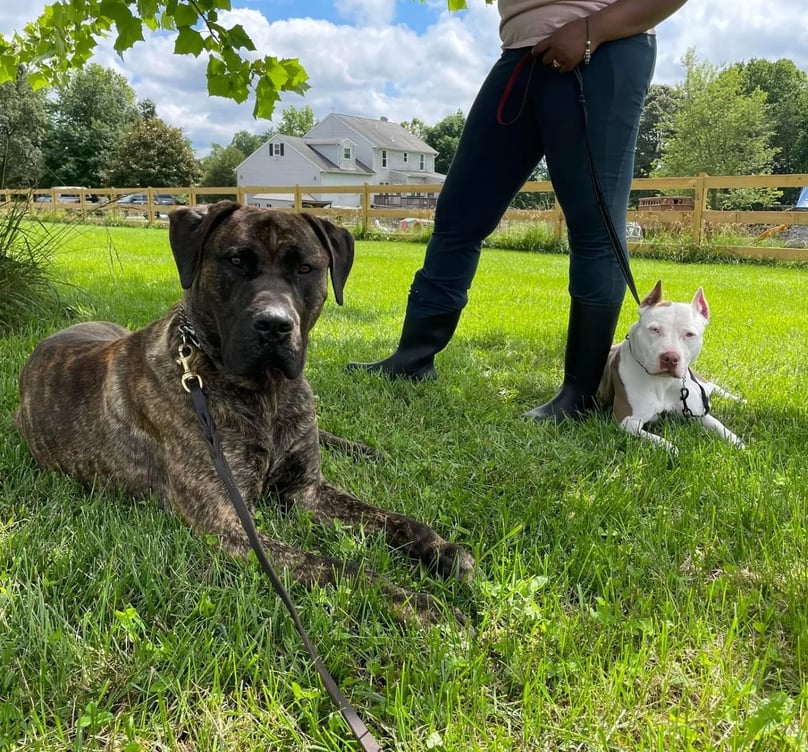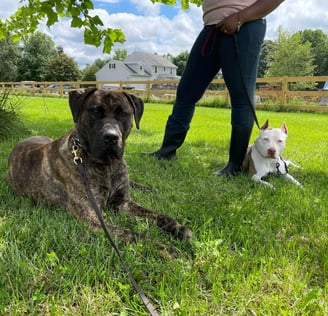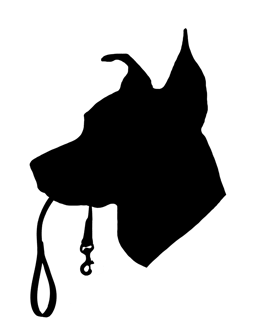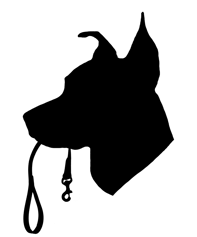 Dog walking/ Drop-in Visits
During each visit, we spend at least 30-minutes with your pet(s) feeding, scooping litter, walking, cleaning up after, and playing with your pet. During walks I also work a small bit of obedience.
$30
Training
I offer private sessions at $65 per session
Board & Train also day boarding (Train & Play).
Pricing and packages available, please contact for pricing.
Boarding
Your pet enjoys an overnight stay at my home. Supervised playtime either with or without friends. Fully fenced in yard and in walking distance of a quiet local park. The home is all one level so this is a good option for older pets, that need frequent medication or care. Morning and evening walks included. Dogs are crated during unsupervised time in relaxation room with Dog Tv visual and audio stimulus, and is video monitored 24/7.
$50/ night for a Single dog $40/ night for 2nd dog
$30/ night for 3rd dog
$45 Extended stays (10 days+)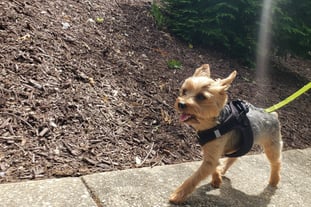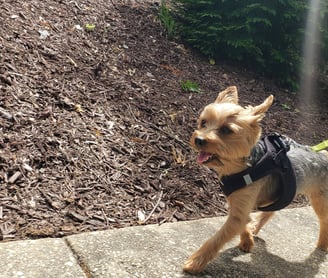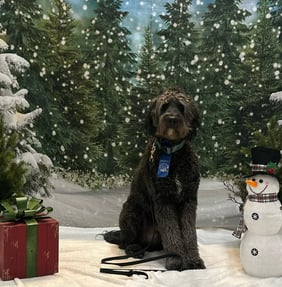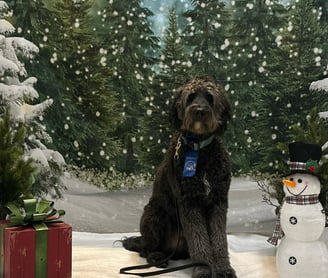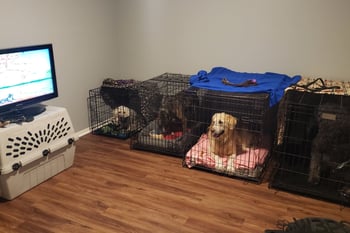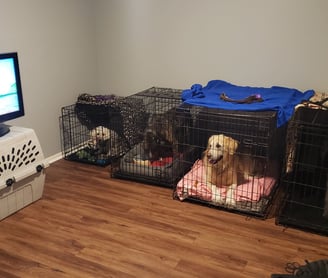 Mill Run
Your pet will enjoy a good run in any weather. This dog propelled treadmill is designed to let your dog walk or run as fast as desired! The incline makes for great resistance and great workout. This is also a really great way for you dog to gain some confidence about them selves. I will guide them in order to optimize their workout. From the first time to every time afterwards.
$30 per Session (30 min session first session may be shorter)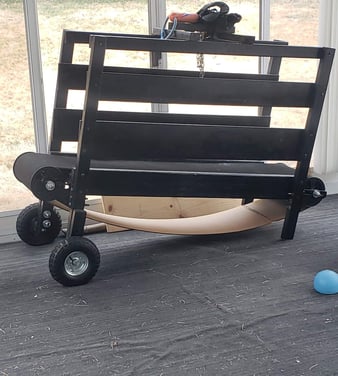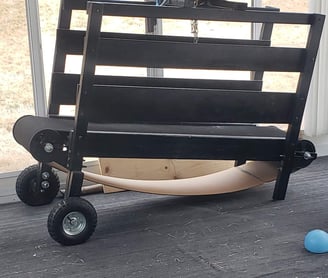 Sport Training
The sports program is with the dog only. Training in fitness, Indoor or outdoor workouts with some obedience. Resistance training,
Pricing and packages available, please contact for pricing.
Starting at $40 a session (45-60 min)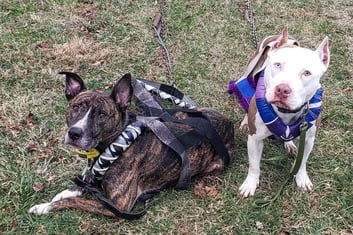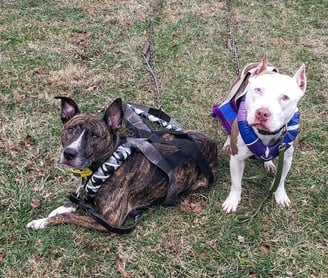 Meet the Owner
My name is Lauren and I have been working with dogs since 2010. I started out volunteering as a Bark Buddy with the Orlando SPCA Shelter on my free time. But, I could go back even further, because I have always been known as the dog person in my family.
I worked as a director in a pit bull rescue, multiple shelters, a pet boutique, a dog daycare, an emergency animal hospital and am now a dog trainer. I'm more than qualified and willing to care for your pet, I absolutely love it!
Being a trainer doesn't mean that stop I learning. I continue to learn beyond my training and actively compete in several dog sports regularly. Follow me on Instagram and Facebook to see where we will end up in the future!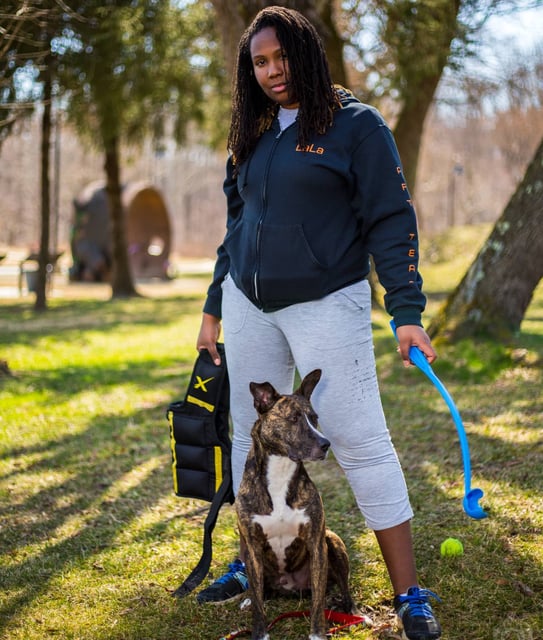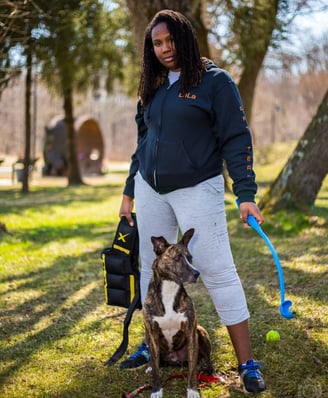 Lauren was phenomenal. My dog Inari stayed with her for 5 days while I was away. Inari is 14 so I was really looking for someone who could provide the most comfortable accommodations and Lauren was it. I got tons of photos and updates and Inari seemed genuinely relaxed and happy. I would definitely book Lauren's services again.
The absolute best experience with Lauren. Tanks loves being around her and her family. He never wants her to leave or he doesn't like to leave when he is with her. Perfect amount of communication and care. Tank has some anxiety, but Lauren handles him so well. Lauren has provided obedience training for him as well as boarding and walks. She has been working with Tank for almost 2 years now and we love her!!
K9FitDMV is the best! Our family dog Jackson is a 13 year old German Shepherd with special needs. He is currently blind and has other health issues which require administering medication and taking scheduled walks, 4-5 times a day. Jackson loves to be petted and to sniff around during his walks, and whenever we're out of town we get plenty of pictures of belly rubs. As Jackson gets older we aim to make his last years with us his best years. We have peace of mind knowing that K9FitD gives him excellent care.
Lauren is exceptionally knowledgeable and skilled about high energy dog breeds and really went above and beyond to get my pups the specific exercise and attention they each needed.
Lauren was absolutely amazing! She noticed that my dog was showing signs of a health issue and didn't hesitate to take him to emergency care. He ended up needing surgery and when the vet offered the option of letting him go home or keeping him at the vet as he recovered Lauren let us know that she was comfortable and capable of taking care of him afterwards (saving me thousands of dollars). When he showed complications after surgery she took him once again to get him help. Even the vet was impressed with how well he was being cared for. Lauren was literally a life savor. I was very stressed not being able to be there with my dog throughout all of this but was greatly comforted by the fact that I knew he was in capable and caring hands.
Lauren was awesome with my baby. I was hesitant as I haven't boarded him in over a year and he's very finicky about other dogs and people but he had no issues. She sent pics and a video. Offered solution when my pup wouldn't eat and took good care of him. Would absolutely request boarding again. My dog loves her.